Welcome to the Official Website and Blog of Sally Valentine
I am a native Rochesterian and an unapologetic booster of Rochester and all of New York state. A former math teacher, I am now off on a tangent of writing.
Introducing Martha the Hairpreneur
Check out my latest book, co-written by Jane Plitt, Martha the Hairpreneur, the fictionalized story of Martha Matilda Harper, a real Canadian servant girl who came to Rochester in 1882 with $60, a jug of herbal hair tonic, and a formula for the tonic. It is a Cinderella/Rapunzel story with a twist. The princess rescues herself. She uses the formula, her own beautiful floor length hair, and an abundance of determination to build a beauty empire. She invents the retail franchise system to expand her business while giving other poor women like herself a path out of poverty. Martha's story is a lesson in succeeding with others, instead of at the expense of others.
STORMED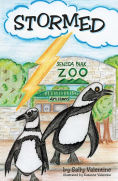 "Nothing ever happens in Rochester," complains Derrick, who will soon change his mind when an unexpected storm blows into town creating a whirlwind of trouble and activity.
Fire in Genesee Country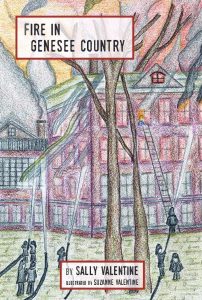 While Mrs. Levine's class is learning about the past by exploring Genesee Country Village and Museum, Francois leads Steven on a journey into a fire in jRochester's past and a test of his strength and courage.
Like poetry?
Check out my award-winning poetry book for kids, There Are No Buffalo in Buffalo. This book is a collection of 78 poems, each about a different place in New York State. With colorful collage illustrations by Suzanne Valentine, you'll enjoy this alphabetical trip through New York State where geography, history, and whimsy meet to create a one of a kind journey.
Peer Luck
What would you do if you found a memoir that had been hidden for 100 years? What if it told the story of an entrepreneur, a man who lived at the turn of the 20th century, but whose vision went far beyond his time and place. Such a man was Frank S. Peer (1851-1922), and this is his story, edited and enhanced by Palmyra historian Beth Hoad and myself. Email me to get a copy of this adult book.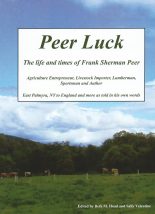 Upcoming Events
Upcoming Events
There are no upcomig events.